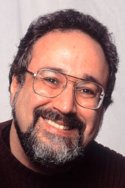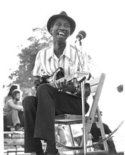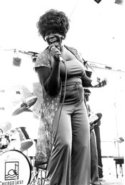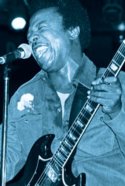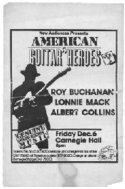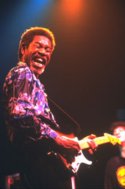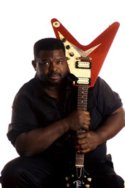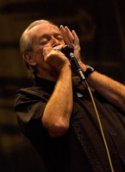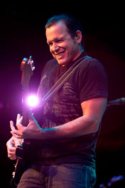 "Prestigious, scrappy independent Alligator Records has reached dizzying heights in celebrating the blues."
—Rolling Stone


"With muscular, no-frills production, Alligator catches the blues as it melds with soul, rock, gospel, country and zydeco, partying away the pains of love. Alligator is the leading record label for the blues, and has succeeded where the giants have failed."
—The New York Times
On May 25 and June 2, 1971, the rawest, roughest-edged, most joyful blues band in Chicago recorded their first album. With the help of two fledgling producers, Bruce Iglauer and his friend Wesley Race, they recorded multiple takes of twenty-five songs in two evenings, cut live and mixed as they were being recorded. The album, issued in August of that year, was simply named after the band: Hound Dog Taylor & The HouseRockers, the first release from a brand new label called Alligator Records.

Alligator was a leap of faith, an underfinanced one-man operation run out of an efficiency apartment. It was launched with an album by a band virtually unknown outside of the South and West Side Chicago neighborhood blues clubs where they played. The band had no national reputation, no booking agent or manager and they were not creating music that sounded much like anything getting played on any form of commercial radio. Yet their unbridled energy, unfettered joy and the raw soulfulness and glorious racket of their music somehow communicated to people all over the world, making them blues legends and making their debut recording a classic that continues to be discovered by legions of new fans.

Forty-five years later, Alligator Records, now with a catalog of almost 300 albums, continues to be guided by the same philosophy that led to that first recording—the belief that direct, unvarnished, straight-from-the-soul blues and blues-rooted music, the music we call "Genuine Houserockin' Music," speaks to some primal, necessary place in people's consciousness. We believe that our music, if delivered by charismatic, soul-stirring artists, and if publicized, promoted and marketed with unwavering energy, will find a worldwide audience, stand the test of time, and keep the label moving forward for years to come.

—Alligator Records founder and president Bruce Iglauer, excerpted from his liner notes to theAlligator Records 45th Anniversary Collection


Back in 1971, 23-year-old blues fanatic Bruce Iglauer was frustrated and motivated. As a shipping clerk for Bob Koester's Chicago-based blues and jazz label, Delmark Records, Iglauer wanted the label to release an album by his favorite band, Hound Dog Taylor & The HouseRockers. Koester just wasn't interested, so Iglauer gathered up what little money he had and decided to do it himself. After paying the band and the studio, he used his last remaining money to press 1000 copies of Hound Dog Taylor & The HouseRockers. And with that, Alligator Records (named after the way Iglauer clicks out rhythm patterns with his teeth when he likes a song) was born.


Fast forward 45 years. Today, proudly independent Alligator Records is home to some of the world's foremost blues and roots rock talent and is regarded by fans and the media alike as the top contemporary blues record label in the world. The Washington Post says, "Alligator is the premiere blues label." The Chicago Sun-Times adds, "Alligator is numero uno among indie blues labels, with artists representing the best in contemporary blues."


The blues and roots music Alligator Records has been releasing since 1971 -- created by iconic giants of the genre like Hound Dog Taylor, Koko Taylor, Albert Collins, Luther Allison, James Cotton, Elvin Bishop and Mavis Staples, and label-nurtured legends including Son Seals, Lil' Ed & The Blues Imperials, Saffire—The Uppity Blues Women, and Michael "Iron Man" Burks -- has more than stood the test of time. With the new double-CD set, the Alligator Records 45th Anniversary Collection, Iglauer, along with his 15-person staff (many of whom have been with the label well over 20 years) celebrate Alligator's extraordinary past, history-in-the-making present, and a future filled with more genuine houserockin' music.
The Alligator Records 45th Anniversary Collection clearly lays out Alligator's wide-ranging, forward-looking vision with tracks from newer voices— Shemekia Copeland, Selwyn Birchwood, Toronzo Cannon, Moreland & Arbuckle and Jarekus Singleton—seamlessly programmed next to blues and roots stars including Curtis Salgado, Rick Estrin & The Nightcats, Joe Louis Walker, Delbert McClinton, Anders Osborne, The Holmes Brothers, Guitar Shorty, JJ Grey & Mofro and Roomful Of Blues. Together, the Alligator Records 45th Anniversary Collection presents a comprehensive portrait of the label's singular, rooted, soul-stirring American music.

The history of Alligator Records reads like a history of contemporary blues and roots music. Iglauer, a native of Cincinnati, first fell in love with the blues in 1966. A live performance by the great Mississippi Fred McDowell struck him deep inside. "It was as if he reached out and grabbed me by the collar, shook me and spoke directly to me," he recalls. After that show, Iglauer, a student at Lawrence University in Appleton, Wisconsin, immersed himself in the blues. In 1968, he made his initial pilgrimage to experience Chicago's thriving blues scene. His first stop was the famous Jazz Record Mart, where he met proprietor Bob Koester, also the owner of the prestigious blues and jazz label Delmark Records. With Koester as his de facto guide, Iglauer began making regular visits to Chicago to see Buddy Guy, Junior Wells, Otis Rush, J.B. Hutto, Carey Bell and many other stars in the ghetto blues clubs.

Koester was impressed with Iglauer's passion for the music and his promotion of two sold-out Luther Allison performances at Lawrence. When Iglauer moved to Chicago for good at the beginning of 1970, Koester hired him as a $30-per-week shipping clerk. Almost every night, Iglauer hung out in the funky South and West Side bars, spellbound by the blues men and women performing on their home turf. He accompanied Koester to the studio for every Delmark session, where he watched blues greats such as Junior Wells, Roosevelt Sykes and Robert Lockwood, Jr. create classic blues albums. Iglauer soaked up everything he could about record production. After Koester turned down recording Hound Dog, determined that his favorite band should have an album, Iglauer headed into the studio to produce Hound Dog Taylor & The HouseRockers.
With his newly pressed Hound Dog Taylor LPs loaded into the trunk of his Chevy, Iglauer hit the road, visiting progressive rock and college radio stations and record distributors between Chicago and New York. "FM rock radio was pretty loose back then," says Iglauer. "DJs were programming their own shows. As each DJ went on his or her shift, I would hand them a copy of the album and say something like, 'This is a record I produced by my favorite band. Would you play it?' And instead of having to get the word from the music director or wait for national chart positions, the DJ usually said, 'Far out. Wow. Sure, man.' Then I'd go to a distributor and say, 'I've got two or three radio stations in your area playing this album. Want to sell it to the stores for me?' Which, of course, they did."


Less than a year later, Iglauer (with Koester's encouragement) left Delmark and struck out on his own. He became producer, booking agent, business manager, roadie, promotion man, and publicist for Hound Dog. He ran Alligator out of his tiny apartment, filled with stacks of record cartons and a shipping table next to the bed. For years, each record had to finance the next one, which meant Alligator released about one record a year. Luckily, those records continued to impress fans and critics and sell enough to keep the label going. Albums by Big Walter Horton, Son Seals and Fenton Robinson all contributed to getting the fledgling company off the ground. When former Chess Records artist Koko Taylor came to Alligator in 1975, it was a perfect fit for both label and artist. Alligator's efforts and perseverance, combined with Taylor's force-of-nature talent, focus and drive, turned her into a bona fide star—and in turn gave Alligator a newfound prestige—with fans ultimately crowning her The Queen Of The Blues.


Other artists took notice of what Alligator was accomplishing. In 1978, Texas blues guitar legend Albert Collins came to the label and before long was catapulted to the top of the blues world. Feature stories and radio airplay—fueled by Alligator's promotional know-how—helped Collins become one of the most recognized names in the blues. He grew from playing small clubs to performing in concert halls and at major festivals around the country and overseas.


As Alligator made its way into the 1980s, the label continued to release groundbreaking albums. Releases from New Orleans legend Professor Longhair, emerging blues star Lonnie Brooks and the reissue of a European recording from Buddy Guy all added to Alligator's growing and glowing reputation. In 1982, the label won its first Grammy Award with zydeco pioneer Clifton Chenier's release I'm Here!. Two years later, Alligator signed legendary guitarist Johnny Winter. Winter was known as a rock star, but came to Alligator to get back to his blues roots. While Koko Taylor and Albert Collins were famous among blues fans, Winter had been a top arena draw, and was the first artist to come to the label having sold millions of records. His debut album for Alligator, Guitar Slinger, which won the label its 14th Grammy nomination, became the first Alligator album to break into Billboard's "Top 200" chart.


By 1985, Alligator, now with seven full-time employees, moved from Iglauer's house (where the company had been located since 1974) to an old three-flat that it still calls home today. New international distribution deals brought Alligator's releases to dozens of countries around the world, allowing artists to perform major tours of Europe, Japan, Canada, Australia and South America. By now Alligator was releasing about 10 albums a year, up from one or two just a few years earlier. The labor of love was now a full-fledged business.


That same year, Albert Collins teamed up with two of his protégés—Johnny Clyde Copeland and Robert Cray—and recorded the Grammy-winning album Showdown!. In the studio the fireworks flew, with each artist reaching new heights in a fierce but friendly game of guitar one-upsmanship. To this day, Showdown! is among Alligator's best-selling and most celebrated releases. A special reissue of the album (remastered by Iglauer, available on CD and LP and including a bonus track) was released in 2011 to commemorate the label's 40th anniversary.


The late 1980s and early 1990s marked a period of enormous growth. Iglauer's ear for new talent brought the next generation of blues stars to the forefront, including Kenny Neal, Tinsley Ellis, Saffire–The Uppity Blues Women, William Clarke, Little Charlie & The Nightcats, Lil' Ed & The Blues Imperials, Dave Hole, Michael Hill's Blues Mob and The Kinsey Report. Signings of established stars like Charlie Musselwhite, Elvin Bishop and Clarence "Gatemouth" Brown rounded out the roster. Newspaper features and radio play followed Alligator artists across the globe. Albums from Buddy Guy and Junior Wells, Delbert McClinton and rootsy newcomers The Paladins kept Alligator firmly in the spotlight.


Alligator celebrated its 20th anniversary in 1991 by hitting the road with Koko Taylor, Katie Webster, Lil' Ed & The Blues Imperials, Elvin Bishop and Lonnie Brooks for a cross-country tour, resulting in a Grammy-nominated double-CD set, The Alligator Records 20th Anniversary Tour. Noted filmmaker Robert Mugge documented the proceedings in his film Pride & Joy: The Story of Alligator Records, including electrifying concert footage and a behind-the-scenes look at the inner workings of the label. In 2016 the film was re-released on Blu-ray.


During the 1990s Alligator helped define the future of the blues by signing young singing sensation Shemekia Copeland and groundbreaking, visionary roots musician Corey Harris. The addition to the roster of first-generation blues songster John Jackson and blues rocker Coco Montoya—artists at the opposite ends of the blues spectrum—again showed Alligator's far-reaching vision. Blues phenomenon Luther Allison, soul/gospel greats The Holmes Brothers and singer/pianist Marcia Ball joined the Alligator family and with them came copious amounts of radio play across the country as well as appearances on national radio and television programs. Over the years, Alligator artists have performed on Late Night With Conan O'Brien, The Tonight Show, The Late Show With David Letterman, Austin City Limits, The CBS Saturday Early Show and public radio's A Prairie Home Companion, Morning Edition, All Things Considered, Weekend Edition, Fresh Air, E-Town, Mountain Stage, Woodsongs and on XM/Sirius Radio, among many others.


Even as the recording industry was contracting during the 2000s, Alligator was aggressively seeking out new talent, broadening its roster to include shades of gospel, roots rock and Americana music. Mavis Staples, Roomful Of Blues, Lee Rocker (of the Stray Cats), Eric Lindell, Guitar Shorty, Rick Estrin & The Nightcats, Tommy Castro, Smokin' Joe Kubek & Bnois King and Buckwheat Zydeco (whose Lay Your Burden Down won the label its third Grammy Award) all came on board during the decade.
In recent years, a new generation of Alligator artists, inspired by the blues men and women who came before them, began reshaping the music, rhythms and lyrics of the blues to speak to more contemporary audiences. Musicians like Shemekia Copeland, JJ Grey, Anders Osborne, Jarekus Singleton, Selwyn Birchwood and the newest Alligator family members, Toronzo Cannon and Moreland & Arbuckle, are defining blues and roots music for future decades.


Since its inception, Alligator has always kept a close eye on both new artists and new technologies. In the 1970s and 1980s, the company produced LPs, cassettes and 8-track tapes. In the mid-1980s, Alligator was the first blues company to produce CDs, and in the 1990s was among the first labels to market its catalog over the Internet. These days the label's website, alligator.com, as well as its social media sites, are instantly updated with the latest music news and tour dates. At the website, visitors can listen to Alligator music while reading bios of every artist, get free downloads and purchase CDs and other blues-related merchandise. Alligator is also deeply involved in the digital world, working closely with almost all of the download and streaming services, making thousands of Alligator tracks available for instant online listening and purchase.

Everything except for the actual recording happens at Alligator's headquarters. Staffers operating with a grassroots, do-it-yourself ethos that would make any punk label proud reach out across the globe from offices that used to be apartment bedrooms, kitchens and living rooms. Through their tireless work, the long-time employees carry out major label-level promotional and publicity campaigns on a fraction of major label budgets, achieving results that rival any deep-pocketed corporate record company. Against all odds, and using more effort than money, Alligator's publicists and radio promoters are constantly working the phones and the internet, placing feature stories, television appearances, generating airplay and scheduling artist interviews. Advertising, international sales, social media, licensing, publishing, film and television placements and design are all done in-house as well. In addition, Alligator's full service mail order company is housed in an old former furniture store just down the block from the main building.

This nose-to-the-grindstone, do-it-yourself ethos permeates the entire label, which operates like a tight-knit family. Relationships between the staff and the artists are personal and run deep. It's not at all uncommon for an artist performing a Chicago show to drop by the office for an unannounced visit. Musicians regularly call Iglauer at any hour looking to have CDs shipped out at the last minute, to discuss their upcoming recording sessions or to sing new tunes over the phone. Iglauer has opened his house to musicians needing a place to live during times of personal trouble.


Today, Alligator Records is the largest independent blues label in the world, and has been repeatedly honored for its achievements. Three Alligator recordings have won Grammy Awards, and 41 titles have been nominated. The label and its artists have received well over 100 Blues Music Awards and more than 70 Living Blues Awards. But even with all of the accolades, Alligator Records never rests on its laurels. According to Iglauer, "Alligator should be the label that's exposing the next generation of blues artists and bringing their music to the next generation of blues fans. I want to keep bringing blues and roots music to new fans and getting them as excited about the music as I am. I want the future of the blues and the future of Alligator Records to be one and the same."
From the early days of recording only Chicago talent, to attracting national and international musicians, to the label's commitment to nurturing the next generation of blues artists, Alligator continues to break new ground. Now, as clearly proven by the Alligator Records 45th Anniversary Collection, the label is still dedicated to recording and promoting great talent, confirming that the passion, energy and soul-healing power of Alligator's music is strong, genuine, and capable of rocking the house with no end in sight.


THE STAFF (and the years they started):
Bill Wokersin, Director of Warehouse Operations, 1983
Kerry Peace, National Sales & Advertising Director, 1987
Luisa Rosales, Warehouse Assistant, 1987
Bob DePugh, Director of Licensing & Publishing, 1988
Marc Lipkin, Director of Publicity, 1992
Tim Kolleth, Director of Radio Promotion, 1992
Matt LaFollette, Director of Artist Relations, Radio Promotion, 1995
Lynn Coleman, Financial Controller, 1995
Chris Levick, Director of Tour Publicity, 1998
Mark Steffen, Inventory Manager, Assistant Advertising Coordinator, 1998
Josh Lindner, Director of New Media & Retail Promotion, 2000
Kevin Niemiec, Art Director, 2000
Bill Giardini, Director of International Sales, 2005
Eli Martinez, Mail Order Director, 2006
Jill Dollinger, Office Manager, 2010
For a full discography by year, go to: www.alligator.com/discography
CLICK HERE FOR COMPLETE DISCOGRAPHY