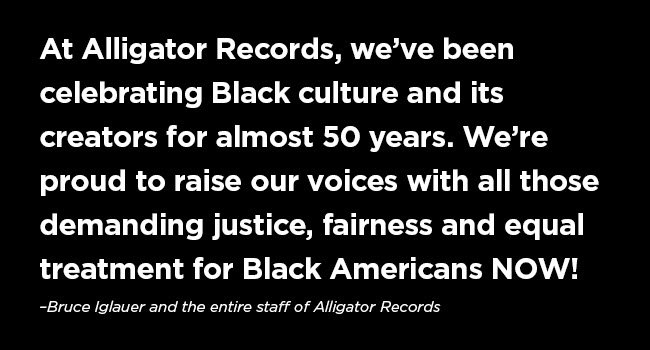 Sorry, but that page does not exist.
Remove Song
Clear Playlist
Sorry your browser doesnt support the player
The Alligator Player is currently running
in a pop-up window.
Click Here to Return
2020 BLUES – NEW MUSIC FROM ALLIGATOR RECORDS Set for August 21 Release
Read More
Christone "Kingfish" Ingram Releases New Song, ROCK & ROLL
Read More
Nine Alligator Artists Receive Seventeen 2020 Blues Blast Award Nominations
Read More
Eight Alligator Artists Receive 15 Living Blues Award Nominations
Read More
Alligator Records Signs Blues Master Chris Cain
Read More
Chris Cain

Modesto, CA
08/15/2020

Lil' Ed & The Blues Imperials

Chicago, IL
08/15/2020

Selwyn Birchwood

Sanford, FL
08/21/2020

The Kentucky Headhunters

Greenup, IL
08/15/2020
Harrisonburg, VA
08/19/2020
Liberty, NC
08/21/2020
Louisville, KY
08/27/2020

Toronzo Cannon

Cleveland, OH
08/14/2020
Columbus, OH
08/15/2020
Berwyn, IL
08/29/2020
Click to sign up for our newsletter!