News
JJ GREY AND ROCK BROTHERS BREWERY CREATE NARE SUGAR BROWN CUSTOM CRAFT BEER
[10/15/2013]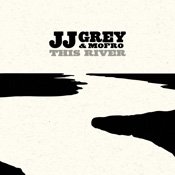 JJ Grey, leader of
JJ Grey & Mofro
, has teamed with Florida's Rock Brothers Brewery to create a custom craft beer. Grey, a Florida native, worked with the brewery to develop JJ Grey's
Nare Sugar Brown
. The beer will make its debut on November 1 at the JJ Grey & Mofro concerts in St. Petersburg at Jannus Live and in Ft. Lauderdale at Revolution Live on November 2. The beer, an ale named after JJ's grandfather's preferred way to drink his coffee ("nare sugar"), will only be available in Florida at the present time.
Grey was actively involved in the beer's creation. "We sat down and talked about it for a while," says Grey, "and during that conversation I was educated on how artful brew mastering really is. We all put our heads together and then these guys went out and created the beer from scratch. The whole process was amazing and I feel really lucky to have been a part of it. In the end I think they made a beer that somehow matches my music sip for sip (or chug) and note for note."
Grey and Rock Brothers Brewery will donate five percent of net proceeds of
Nare Sugar Brown
sales to The Snook and Gamefish Foundation, a not-for-profit 501(c)3 corporation that serves as a platform for anglers and conservationists to preserve, protect and enhance game fish populations.